Five days before my due date might not seem like an ideal time to focus on my wardrobe, but for the next few months, my world is shifting and I want to make sure I don't wear all black! I am joining Danielle of Framed Frosting for this style experiment.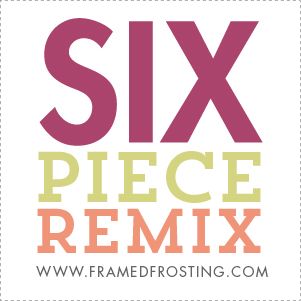 My six pieces:
J.Crew Aqua Sleeveless Tunic - In theory, I love this item, but I never seem to wear it out of the house.
Tulip Shirt from Stitchfix
- I love the pattern here and the tab sleeves. I want to be bold in how I wear and style this shirt (not just wear it with white jeans every time).
J.Crew Boy Shirt in Plaid - This shirt is quintessential Shannon. Unfortunately it has fallen out of rotation and needs some new pep.
Yellow Kate Spade Cardi - Can I saw swoon? This cardigan rocks, but I am sure it can be more versatile than I typically allow.
Madewell Chambray Top - After searching for the perfect jean jacket, I bit the bullet last Spring and went with chambray instead. I am still a bit overwhelmed on how to wear this, so I will gladly accept your pointers!
J.Crew Berry Cords - A twist on nantucket red, perhaps? I love the idea of these pants (so bought them while pregnant) but haven't had a chance to wear them yet.
Be sure to check out my looks on instagram. I am even going to try to weave some of these pieces in and around having a baby. Wish me luck! (and again, seriously, give me your fashion pointers!)