While I am off galavanting in Sonoma today, I am thrilled to introduce you to on of my new favorite bloggers

(and the winner of my April ad spot giveaway)

Brhea Lyke, of No Place Lyke Home. She is a doll, and incredible photographer, and it seems, quite the cook. and here's hoping I don't experience any of what she describes here in this post...
Hi there! I'm Brhea (Bree-Uh) and I blog over at No Place Lyke Home. I am thrilled that Shannon asked me to guest post while she is traveling with her family. I am an avid reader of The Scribble Pad and Behr gawking is one of my favorite pastimes (I can understand if this creeps you out, Shannon). I have many fond memories surrounding travel, but I couldn't resist retelling my most epic travel fail. During my senior year of college, I spent a semester living abroad in Rome. In the four months that I lived in Europe, I traveled to roughly ten countries and close to twenty cities.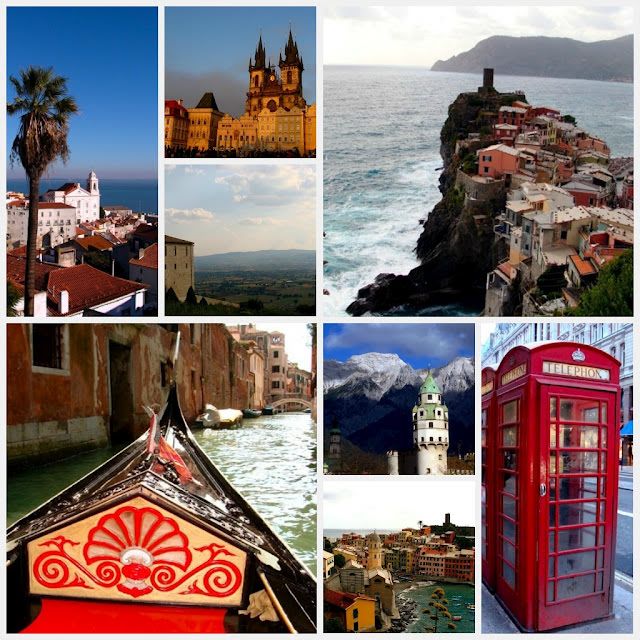 After the semester was complete, my friend, Emily, and I stayed in Europe for an extra ten days to travel to Spain and Portugal. I hadn't seen my family or Jake (my then boyfriend - now husband) in months and was really looking forward to heading back to the States. Emily and I arrived at Fiumicino airport in Rome, sad to leave Europe, but eager to taste the comfort of home. And then, like many Italians before them, Alitalia (our airline) went on strike. We were stranded in the airport, with hundreds of other travelers. Christmas was only a few days away and because of the heavy holiday travel, all of the other airline's flights were booked. Emily and I spent two days in the airport clinging to each other for dear life. We both took our turns simultaneously sobbing and swearing, mostly in Italian (vaffanculo is a very satisfying curse word if you put the emphasis on the correct syllable). At a certain point (probably after sleeping on a dirty marble floor), we became so delirious that all we could do was laugh. We bought some wine, and watched Six Feet Under on my iPod. My parents stayed up all night calling different airlines and eventually found me a flight into Atlanta. After something like 48+ hours of travel, Emily and I made it home safely. I demanded a shower and Mexican food upon my arrival (and not necessarily in that order).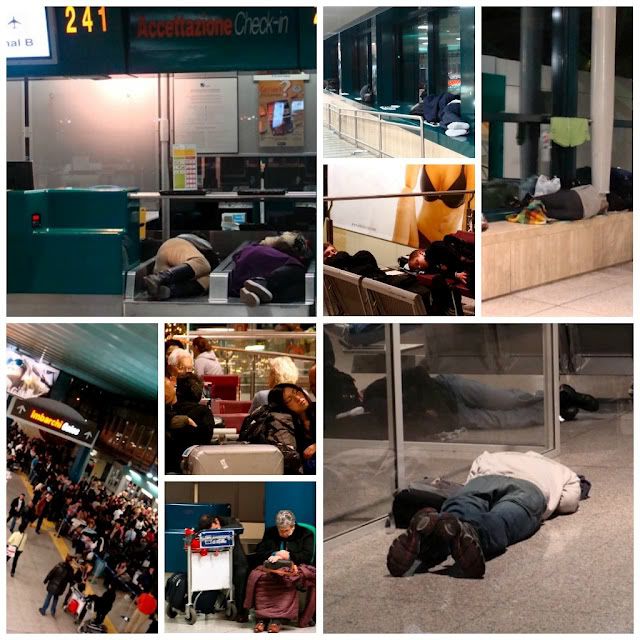 I've had some pretty awful travel experiences since, but I am fairly certain that nothing will ever top my epic trip home from Italy. Me, at around hour 27... Note the bottle of wine in the cart.
Shannon, here's to hoping that you have a lovely vacation with your family! If you get stuck anywhere just remember that Pinot Grigio and early 2000s HBO shows are a cure-all.